I founded Watier Ong Strategies (WO Strategies, LLC) to help in-house marketers develop and implement stronger digital marketing strategies.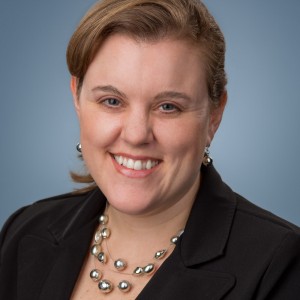 Hi. I'm Katherine Ong. For twenty-five years, I have been passionate about creating and implementing strategic integrated marketing plans.
In the last ten years my focus has been in the digital marketing strategy world where I have worked (both in-house and agency) with a wide range of organizations (from startup to Fortune 500 in the  B2B, B2C, nonprofits and governments fields) and that work has left me passionate about helping in-house marketers drive results from their marketing programs by leveraging their marketing data.
I thrive in helping marketers improve enterprise level websites within large organizations, or helping search teams increase their results.
I'm a change agent, an "out of the box" thinker, and a passionate digital marketer. I share that passion via my client engagements and one-on-one personal digital marketing coaching sessions.
I create campaigns that have drive website traffic and conversions for clients, many of which are in-house or agency marketers strapped for resources and time.
Some of these results included:
Losing 3 websites due to too much traffic. In one case, the campaign drove 1.2 million (up from 300K) to one website in one month.
Creating and implementing the marketing and sales plan for 1-800-volunteer.org which made it the market leader in under 3 years and increased website traffic by 300%.
Creating the strategy and leading the team that helped New Yorkers get their health care questions answered via social media for the New York State of Health – resulting in 40,000 New Yorkers signing up for health insurance during week one – more than any other state exchange.
Changing search behavior and driving implementation of electronic health records for the US Department of Health and Human Service's Office of the National Coordinator.
I started marketing at an early age (I launched my first conference at the age of 13 and my first nonprofit at 16). I created my first strategic plan and training program in high school as well. So teaching others and thinking strategically cross-channel are in my DNA, and I look for clients that are looking for that focus in a marketing partner.
I love to help clients stay on top of the latest in search & social developments, and help them or their teams thrive as the "rules" change. I'm a technology geek and wrote the first consumer study about the adoption of wearable computers.
I've helped recruit, assess and hire search teams. I've evaluated digital marketing employee performance and helped streamline internal digital marketing processes. I've helped inspire and bring together teams that are critical for digital marketing success.
I'd love to help you – whether you're a more seasoned digital marketer looking for a second opinion, or you just got digital marketing "dropped" on your lap, I can help you sort out the most effective strategy for your organization to streamline your operations and grow traffic.
Core Values
I started my own company because I wanted to live my values. Those are embodied in our work and deliverables and include:  
Transparency

Honesty

Empathy

Passion about the latest in using technology for marketing

Love of teaching online marketing to anyone who wants to learn

Drive to learn (daily!)

Focus on providing the best in class work that drives real results
Send me a note today to learn more about how WO Strategies can focus your organization's digital marketing strategy and more effectively connect you with your online audience.
Katherine Watier Ong, CEO