Here are a few examples of projects that we've led and managed:
NY State of Health – Promoting and Providing Customer Service to New Yorkers Using the State Health Insurance Exchange
The challenge:
New York State asked Ketchum for social media promotion related to the launch of the state health insurance exchange.
Solution:
We had a feeling that that the NY health exchange – NYStateofHealth.NY.gov –  might have a bumpy launch. While we were hired to provide social media promotion, we convinced the client to let us launch a social media customer support/crisis plan instead.
We wrote the social media protocol and pulled together and trained a social media customer support team that would mirror their call center hours. The team Katherine managed was monitoring and responding on the handles Monday-Friday between 8 am-8 pm and Saturday between 9-1 pm, while also monitoring the larger social media conversation during traditional business hours. We also set up a social media monitoring strategy using Brandwatch to supplement traditional PR tactics during the launch of the campaign and for many months post launch. And when the site stabilized, our team was also involved in coordinating the promotional editorial calendar and paid promotions.
We set up and managed Google+, YouTube, Facebook, and Twitter profiles to provide online customer support to New Yorkers having issues enrolling in the exchange. This was critical as we needed to educate and inform consumers about the new health care program.
Our social media support and crisis plan was first put to the test when the exchange was opened, as the site quickly was overwhelmed with traffic and crashed. Katherine counselled the client on how to handle responding to NYers using social media during server outage. We worked to provide what information we could on the social media handles during that server crash, future crashes and planned server outages. Based on our work directly with exchange customers and with the data for social media monitoring, we were able to alert the developer team to bugs and glitches that were reported on the social handles and were able to get them prioritized in the development queue.
The team logged the FAQs we saw on the handles into Desk.com to ensure an efficient and fast social media response. This allowed the state to eventually publish a robust site of FAQ content to help New Yorkers enroll in health insurance, and to integrate those answers into their call center response.
Results:
The New York State Exchange was one of the top exchanges (in relation to successful enrollees and meeting its target goals) in the nation. By the end of the year we had helped the exchange recruit, hire, and train their own team and we had transitioned the social media customer support role to them.
---
Gazprom BlueCorridor.org – Promoting Natural Gas as a Transportation Fuel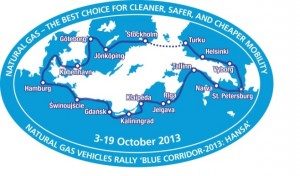 The challenge:
BlueCorridor.org's original site was desktop only even though it supported an on-the-ground rally of natural gas vehicles through Europe with local events and press coverage.
Solution:
For Gazprom's BlueCorridor.com, we rebuild their Blue Corridor rally site into an evergreen spot on the web promoting the use of natural gas as a cheaper and cleaner transportation fuel.
The new site was built to be 100% mobile friendly (for both US and EU devices), optimized for search engines and supported by link building and promotion campaigns throughout the year.
We also supported the team with a social media promotion strategy utilizing Facebook, Google+, YouTube and Twitter.
Results:
The revamped website and promotion campaign increased site visits by 130.02%, while also increasing the average site visit duration by 68.22%.
Additionally, the team decided that they were ready to expand the site internationally to better meet their target audience. We provided the team with a plan, resources, and recommendations for creating and promoting a version of the site to a German-only audience in Germany.
---
HHS Office of the National Coordinator – Promoting Electronic Health Records
 The challenge:
Ketchum was tasked with developing a nationwide federal government communications campaign for the HHS Office of the National Coordinator (ONC) to speed the adoption of electronic health records.
Solution:
Katherine wrote the 360 digital strategy for that plan that targeted patients, consumers, patient support organizations, national doctor directories, local and national health advocates, and policy makers online via SEO, social media, PPC, display ads, content marketing, web and blog properties, and email marketing focused on "Putting the I in Health IT."
Ketchum created – www.HealthIT.gov – which housed resources to help in health IT adoption and listing local contacts for Regional Extension Centers so providers don't have to walk this tough road alone, and a mobile-optimized Health IT Buzz blog to reach providers on their mobile devices. Katherine led the content creation and optimization for both properties as well as the supportive link building, guest blogging, social media and email promotion campaigns for those properties.
Katherine also led the team that launched and managed their social media presences which supported the overall SEO strategy: LinkedIn; Google+, SlideShare, YouTube; Twitter, Flickr, and Scribd.
Throughout the contract (especially as the contract was winding down) we provided online marketing, social media, and web analytics training to ONC staff and grant recipients at their National Conferences. In all, we provided over a dozen different trainings on: 
SEO 101
C-Suite SEO Overview/the Future of SEO
SEO Copywriting and Writing for the Web
Local SEO and promotion
Link building 101
Twitter Overview
LinkedIn for users
LinkedIn for businesses
YouTube
Scribd Overview
SlideShare Overview
Google+ (which included how to conduct Hangouts)
Google Analytics (101-103)
How to use Buzzstream for Link building
Our team also managed the online reporting for ONC. We created a fully integrated campaign metrics tracking report to show data and trends in social/shared media, earned media, paid media, and owned media as well as new electronic health records content creation statistics.
Reporting showed month-to-month and quarter-to-quarter shifts in impressions, tweets and retweets, social media followings, referrals to website from social, paid media circulation, and online/offline content created – while at all times showed how those metrics moved the larger KPIs for the entire campaign and web properties.
Results:
The campaign won the agency over 24 different awards including: PR Week's Public Sector Campaign of the Year, Silver & Gold SABRE Awards, Bronze AMEC Global Communications Effectiveness Award, Silver Web Health Award, Thoth Blog Award, Bronze PRSA Anvil Award, Jack Felton Golden Ruler Award for Excellence in Public Relations Measurement and Evaluation, and Gold Quill Award of Merit.
We achieved top 10 rankings for almost 5K highly qualified keywords:

And most importantly, we changed the US Google search volume for EMR (electronic medical record) vs. EHR (electronic health record) and changed the tide – with more people searching for the correct term (EHR) at the end of the campaign.
---
1-800-Volunteer.org – Promoting and Selling a service of the Points of Light Foundation.

The challenge:
The Points of Light Foundation had just launched an early beta version of 1-800-Volunteer.org, but needed someone to sell and promote the online volunteer management service to their members, and also promote the service to all potential US volunteers to ensure that the volunteer pipeline was meeting demand.
Solution:
We  developed the go-to-market strategy for 1-800-Volunteer.org and HelpinDisaster.org which included a comprehensive marketing and sales plan, customer training and implementation procedures, customer online marketing training, national brand partnerships, national and local press strategy, SEO and analytics strategy and implementation.
We were the first hire on the 1-800-Volunteer.org team with 100 existing customers who had signed up for a free trial but had not been implemented in over year, and a just released beta product built without clear business requirements or training documentation.
Katherine wrote the first training manual, assisted in the setup of Salesforce to manage our sales and implementation process, and was involved in product development and the Q/A process.
Katherine created all marketing and sales collateral and strategy which included event participation, cold calling leads, creating an email marketing campaign (and selecting an email marketing vendor), managing PR efforts, managing SEO efforts (which included training all of our clients on SEO copywriting and online promotion), selecting and installing web analytics software for client and national reporting. Additionally since we had a sales quota we were involved in qualifying sales leads, giving sales presentations and closing sales.
Results:
Katherine took 1-800-Volunteer.org from a new-to-market product to the market leader in under 3 years due to her marketing and sales efforts, and she turned those 100 unhappy beta customers into brand advocates. Additionally she increased our website traffic increased by 300%.
Our successes was in part to my role in getting Volunteer Centers and the governor's office of MS, LA and AL to use 1-800-Volunteer.org software to aid in the Hurricane Katrina recovery. It also leant to the development of HelpinDisaster.org to coordinate volunteer emergency assistance at the national level.
Katherine was a part of the team that landed partnerships with Disney, American Red Cross and FEMA which resulted in HelpinDisaster.org (1-800-Volunteer.org's sister site) being used as the national emergency volunteer management system for Hurricane Dean.
---
Environmental Working Group

The challenge:
Evaluate the existing web development and management process and create a scaleable internal project workflow that would increase measurable website traffic and add email addresses to their donor database.
The solution:
Katherine managed an online marketing team of 4 employees, and recruited 11 unpaid interns to execute on print, email, web marketing, online fundraising, and web development strategies.
She established team and web development processes to streamline the go-to-market strategy for research products which included selecting and implementing Central Desktop and developing internal online marketing training programs.
Most immediately, Katherine assessed the server infrastructure and led the charge to change hosting, re-architect the servers, and implementing load testing as a required website launch process.
Katherine audited and fixed the Google Analytics implementation, which ultimately required selecting and hiring a Google Analytics consulting firm, set KPIs and established a monthly reporting process. She also implemented plans to improve SEO which included a process to eliminate press clip scrapping and duplicate content, training of interns to assist with SEO copywriting, link building, PPC, and social media outreach, and started a plan for a redesign of the site to ensure that it could scale with increased traffic load.
The results:
Katherine's integrated communications plan increased traffic to www.ewg.org by 85% in just the first four months. By September 2009, she created and managed an online marketing plan (design, SEO, social media, PR, PPC) for EWG's cell phone radiation report that drove over 1 million visitors to the website in one month. And which became the top traffic driver for 6 months post-release.
Ready to get more traffic to your site?
Contact us to help you get started.