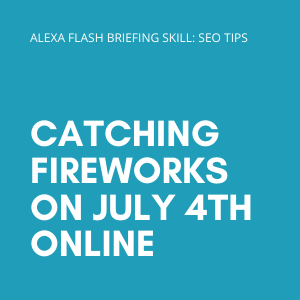 ---
Hello, thanks for listening to SEO tips today. 
Are you thinking about what to do for the upcoming 4th of July holiday during social distancing? Then you're going to want to listen to today's fun tip that involves Google search.
So it turns out that if you go to Google search and search for "fireworks" you get to see your own set of fireworks. 
Also, the White House is still planning their 4th of July celebration and you can watch A Capitol 4th on PBS.org. 
Thanks for listening. Come back tomorrow for another SEO tip.