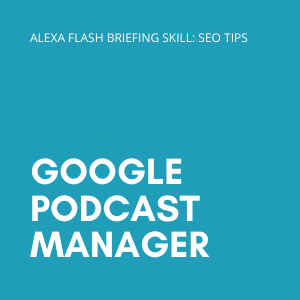 ---
If you have a podcast that is in Google Podcasts, then you'll want access to this data.
Hello, thanks for listening to SEO tips today. 
You get verified here and then you can get metrics related to your episodes and retention of subscribers. The data is also exportable. Here's their announcement.
And if you're looking for a full guide to optimize your podcast, I have an audio SEO guide that you should also check out. 
Thanks for listening. Come back tomorrow for another SEO tip.