Here at WO Strategies, we are committed to #givingback to our community each month. It's something that we take seriously as a family and as a business. I was raised with these values and it's impossible to ignore the responsibility of giving back personally and professionally to the community.
In December, we found a family friendly volunteer activity at a nonprofit we've volunteered with previously. Food and Friends is a group that focuses on the critically ill in our area and ensures that they have good quality food that is delicious and nutritious.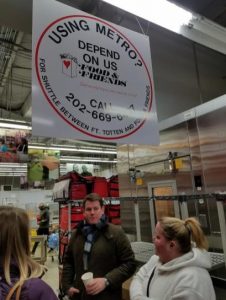 We assisted with food delivery to their clients and our toddler really enjoyed helping with food delivery and brought smiles to quite a few faces!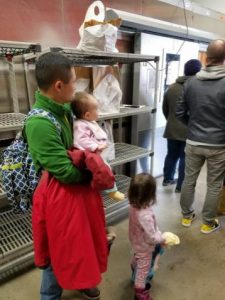 During the month of January, we worked hard to find a volunteer opportunity that was family friendly, especially on MLK day. However, we discovered the events that would have allowed us to volunteer as a family (including 2 small children) were either huge overwhelming events or outside in the cold.
So, we decided to donate this month, inspired by my daughter's interest in space.
See, last month my daughter got the best care package. My sister-in-law met the Deputy Director of NASA's Langley Research Center, Clayton Turner , when he was speaking at a Washington DC area alumni event for the Rochester Institute of Technology. By the way, the Langley Research Center is where the movie "Hidden Figures" was set, my daughter's favorite movie.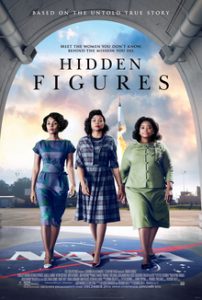 She happened to tell him how excited my daughter was about space. So he went back to the center, packed up a box, and sent it to my daughter. This surprise package that arrived in the mail had an impressive amount of NASA swag. It was absolutely perfect.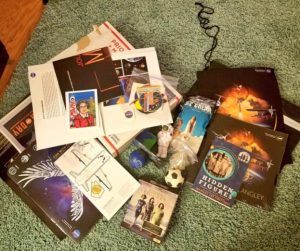 When I was 13, my mom gave me a Commodore 64 which my brother and I coded on for hours – getting the computer to make cat or cow sounds. That curiosity around digging into the code is something that I still use today. I'm sure her curiosity around space launches and how astronauts are able to live in zero gravity supported by complex computer systems will have similiar payoffs.
If you have a desire to support STEM and space education then you can donate to the Space Foundation here!