Dear Reader,
I've been gathering some great stuff to share with you over the last three weeks. I'm now back in the DC area from a wedding in Victoria, BC and from Search Love Boston. 
First – my SEO insight from the wedding: I counsel a few clients on international expansion and whether or not you need to purchase a global top-level domain (GTLD) to rank well in another country. The quick answer is no, not based on the Google algorithm, but allow me to give you an observation:
My dad used to run a sign shop, so I have a habit of always checking out signs wherever I am. I didn't see .com on any of the signs while in Canada for the wedding. Instead, I saw .ca EVERYWHERE. So, while you could have a domain that is not .ca and rank in Canada, would you get the same type of clicks when everyone there is more familiar with .ca? Possibly not.
Ok let's get into the news I think you should see:
One of the best histories of Google on the Internet
I was introduced to this presentation by Will Critchlow at Search Love Boston last week, but it's honestly the best overview of Google patents, algorithm changes, and acquisitions I've seen since starting as an SEO. If you're new to SEO (and haven't been following the industry for over a decade like I have) this is your fastest way to get up to speed. It will help you take the long view of Google's growth and help you evaluate Google's motivations as they make announcements about algorithm changes. Consider this your essential reading for the week.
Tips for SEOs from Google I/O
Missed Google I/O?

There's a great write up by DeepCrawl about the presentations that will impact SEO. It includes great tips on how to improve page speed and how to use the Chrome Lighthouse tool. Also included are some great insights about PWAs and how Google handles JavaScript. If you're looking for the CliffsNotes for Google I/O and don't have time to watch the videos, this is it.
Search ranking factors that matter
If you struggle with how to prioritize SEO recommendations, make sure to bookmark this. This is most readable and accurate search ranking factors post I've seen in a long time. It comes with a handy infographic you can post on your wall.
New EU ruling impacts global companies that redirect users.
The European Union has announced it will end "unjustified" geoblocking within 9 months of passing GDPR (which went into effect last month). You'll have to make changes if a German user types yourdomain.com and you're using GeoIP redirects to send them to yourdomain.de. There are lots of things to consider checking on your own site.
Managing an Instagram account?
Then you should be up to speed on how its algorithm works. The upshot is that your personalized feed is based on your interest, recency, and relationship. Additionally, they look at how often you open Instagram, who you are following and your Instagram usage.
Using Google for SEO Research
Ahrefs has put together this great guide for advanced search operators that you can use in Google to help you find content ideas, link building options, check indexation, spy on how often your competitors are updating their site, etc. I'm bookmarking this one. You should, too!
37 Different Search Engine Results Pages
I knew the number had grown. This is the reason why you need to look at the SERPs for each topic you want to rank for BEFORE you start plannig what type of content you're going to create:
There are now 37 different search engine result page (SERP) categories, a number that will only increase over the coming months and years. #SMX #Brightedge pic.twitter.com/fl3l4uR7wB

— Morgan Porter (@mporter1144) June 12, 2018
Google app for Podcasts
Google is preparing to launch their own dedicated Podcast App for Android. Users will be prompted to download the app when searching in Google Assistant.
URL Parameters Tool does not block crawling
Google clarified that the URL Parameters Tool in Google Search Console will give Google guidance on how to handle parameters, but it does not work like the robot.txt file and block crawling of those URLs.
Does the url parameters tool in GSC work like a robots.txt file & prevent crawling? Via @johnmu: The URL params tool lets you do a variety of different things, not just block. In general, we will crawl those urls less frequently, but Gbot is not blocked: https://t.co/lYOq24VPYn pic.twitter.com/2r9mTyWjmG

— Glenn Gabe (@glenngabe) June 12, 2018
Google provides more guidance on Web Light pages
When your site is loading too slow on mobile phones with slow connections, Google will transpose your site into something that performs better on those connections. They clarified how Web Light works in this post:
We just updated Search Console's new Performance report to include filters for the Web Light search appearance. You can find out more about Web Light at https://t.co/2CjLZAaGTj and check out Search Console at https://t.co/uoaCWUIrap pic.twitter.com/XX2csR1gGp

— Google Webmasters (@googlewmc) June 14, 2018
As an FYI, I would look at your Google Analytics reports as their update also clarifies that they don't execute all Google Analytics tags (like event tracking) on those pages. If you have a huge audience that is getting Web Light pages, this might be the time to improve your page speed.
Google answers questions about mobile first indexing
Google made some clarifications related to mobile-first indexing based on what they were hearing at SMX Advanced this week. Search Engine Land compiled all of the updates into one post.
Soon! A browser that can read the Internet to you
I personally can't wait for this one. I don't know how many times I've had a burning question while driving, and while I can use Google Assistant to ask a question, I then need to read the answer on screen (dangerous while driving, and not something I do).
It turns out the creator of Firefox is working on a voice-controlled browser that can read to you.
Google launches "Talk to Books"
In a similar vein, Google has also recently launched a "Talk to Books" feature where the AI-powered tool will scan every sentence in 100,000 volumes in Google Books and generate a list of likely responses with the pertinent passage bolded. Of course, this is the brainchild of Ray Kurzweil (in case you were wondering what he's been up to at Google).
Another EU law that would potentially impact US businesses
Not as well advertised, but the EU is also working on trying to pass a law that would levy a tax against anyone who links to a news article. You would need to proactively get a license what would be active for 20 years after the news publisher published the story. You can read the background here and take action against this law here. They are planning a vote on June 20th or 21st, 2018, so make your voice heard!
Discounts for Voice Summit in New Jersey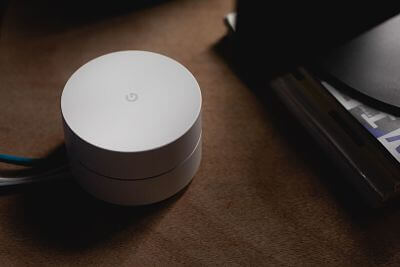 I'm speaking at the VoiceSummit.ai next month in Newark, NJ about voice search. If you're interested in attending, make sure to use my 20% discount code: TalkVoiceToMe. And drop me a note so that we can connect while I'm there!
That's it from me this week. I hope you have a great week!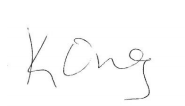 Katherine