Ideally, every piece of content you publish would launch with a mini link building plan, but sometimes the new content is not exciting enough to launch a full-blown link building plan.
But the Internet is a vast place, and you don't want your new piece of content to disappear in the massive waves of new content published every day either.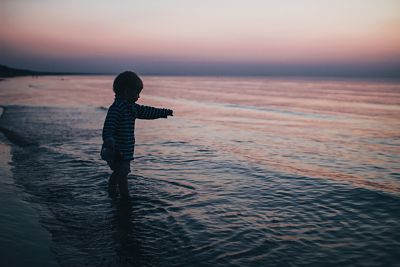 So what should you do then to generate links to this new piece of content?
I've outlined 12 different ways you can kick off social sharing and link building to your new piece of content that require minimal effort.
Without further ado, here's the list:
1. Make sure the new piece of content is being linked from somewhere else on the website. 
Don't be the one publishing orphaned pages!
2. Make sure the page has social sharing buttons to make sharing easy.
3. Share the article to your social media handles
(Particularly Twitter as it will speed up indexing of the new piece of content).  
While the social link itself won't share PageRank, you'll be getting your content in front of your audience.
Ideally, you would create dozens of snippets for social sharing and schedule them over the next weeks or months. Here are some examples of what you can share:
Variations of the title

Short statements from the content

Short quotes from the content

Statistics from the content
4. Email your list with a mention of your new content
5. Get your employees to share on social or email
6. Email any companies or people mentioned in the content (if relevant)
7. Does your content answer an open question on Quora, AnswerBag, Yahoo Answers, or Answers.com?
If so, answer the questions and link to your new content.
8. Get links from resource pages.
Buzzstream has a great resource here about the process you should follow to find and ask for links from sites that have resource pages.
9. Contact people who have linked to similar content.
You can find other similar types of content and use Moz's Open Site Explorer to find out who has linked to those pieces. Then find a contact with that site and create a pitch for why they should also list/link to your resource.
10. And of course, If it's newsworthy, research and pitch people interested in the topic.
Either bloggers or webmasters in your client's niche or post to relevant industry groups on LinkedIn. If you're not sure how to get started, I provide link building coaching for clients.
11. If you've created a detailed resource, you can upload a .pdf version of it to Scribd.
12. Post to content aggregator sites if there is a conversation relevant to your topic.
Here are a few examples below:
And if you're not sure about how to draft a link building outreach email? I've collected examples here: http://watier.org/katherine/a-collection-of-link-building-email-templates/
If you're challenged by a site or content that is controversial or hugely unpopular I've even got some other ideas for you here: http://watier.org/katherine/13-ways-to-build-links-for-unpopular-sites/
Thanks for reading!
Katherine
PS: Thanks for taking the time out to read my post and geek out about SEO with me!  I get my inspiration for post topics from other SEOs and in-house marketers struggling with SEO strategy and implementation questions, so if you like this post, please…
1) Leave a comment
2.) Share it with your network
4) Follow me for future posts